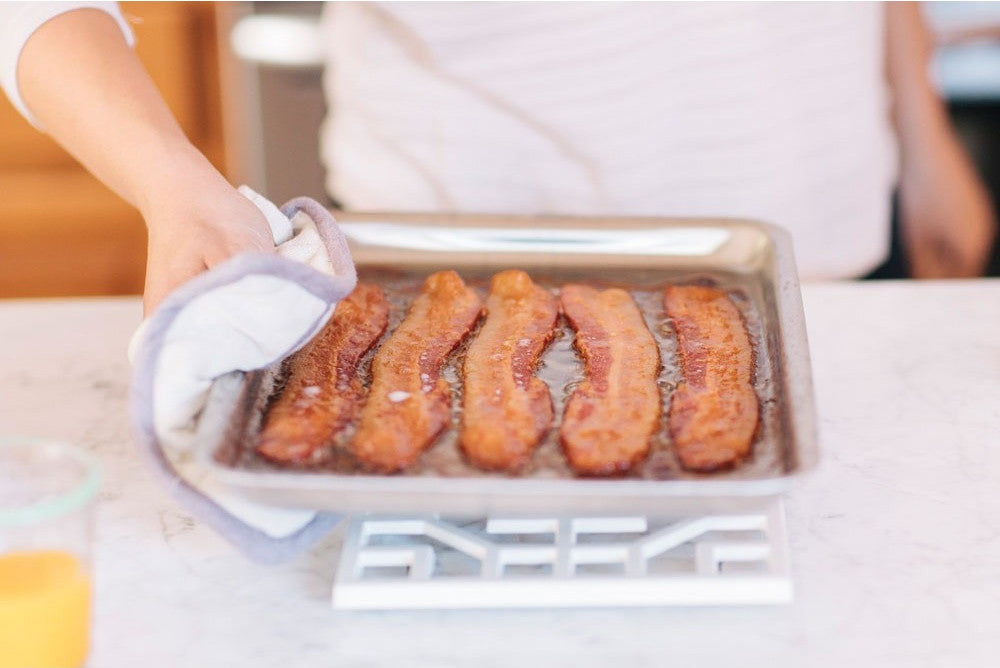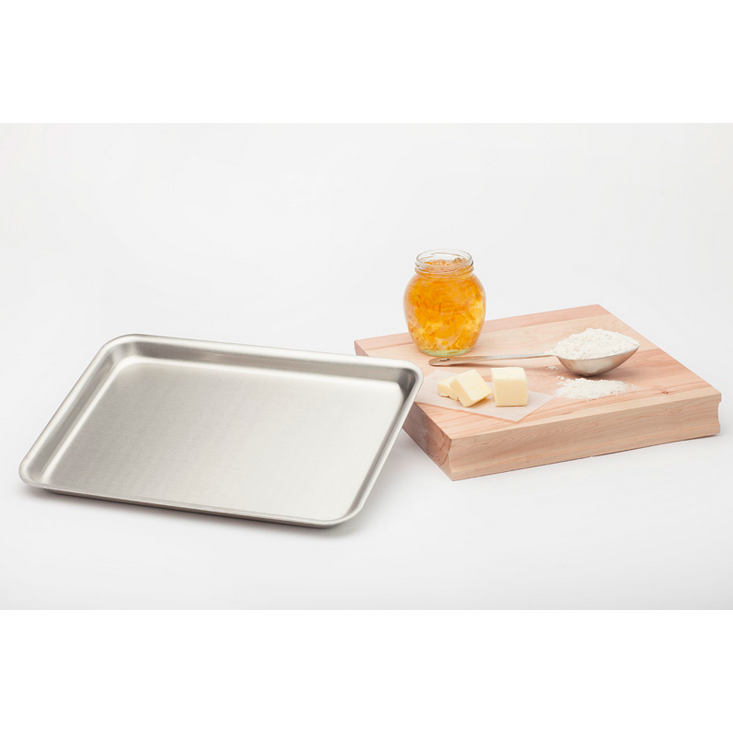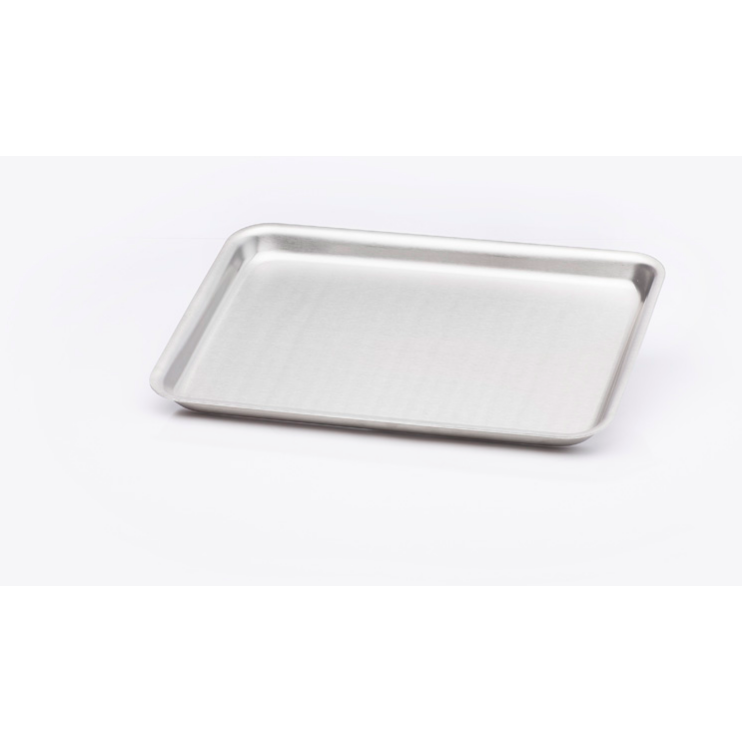 We may call it our Jelly Roll pan, but we're sure you'll find so many uses for this versatile pan. It's perfect for baking brownies, dessert bars and cookies. It's the perfect choice for heating up frozen dinner hor d'oeuvres or warming rolls. The Jelly Roll pan features a nearly 1" lip, so it's perfect when you want a cookie sheet, but don't want to worry about spills in the oven. Using our 360 Stainless Steel Jelly Roll Pan, you'll enjoy the ease of baking and its even heat distribution.
Product Features:
Diameter Rim to Rim: 13.87" x 10.02"
Inside Cooking Diameter: 12.98" x 9.13"
Inside Height: .91"
Oven Safe Up To 500 Degrees
Cladded Metal
.07 Gauge
T-304 Surgical Grade Stainless Steel
Handcrafted in the U.S.A
This Item Includes:
Jelly Roll Pan and Certificate of Authenticity.