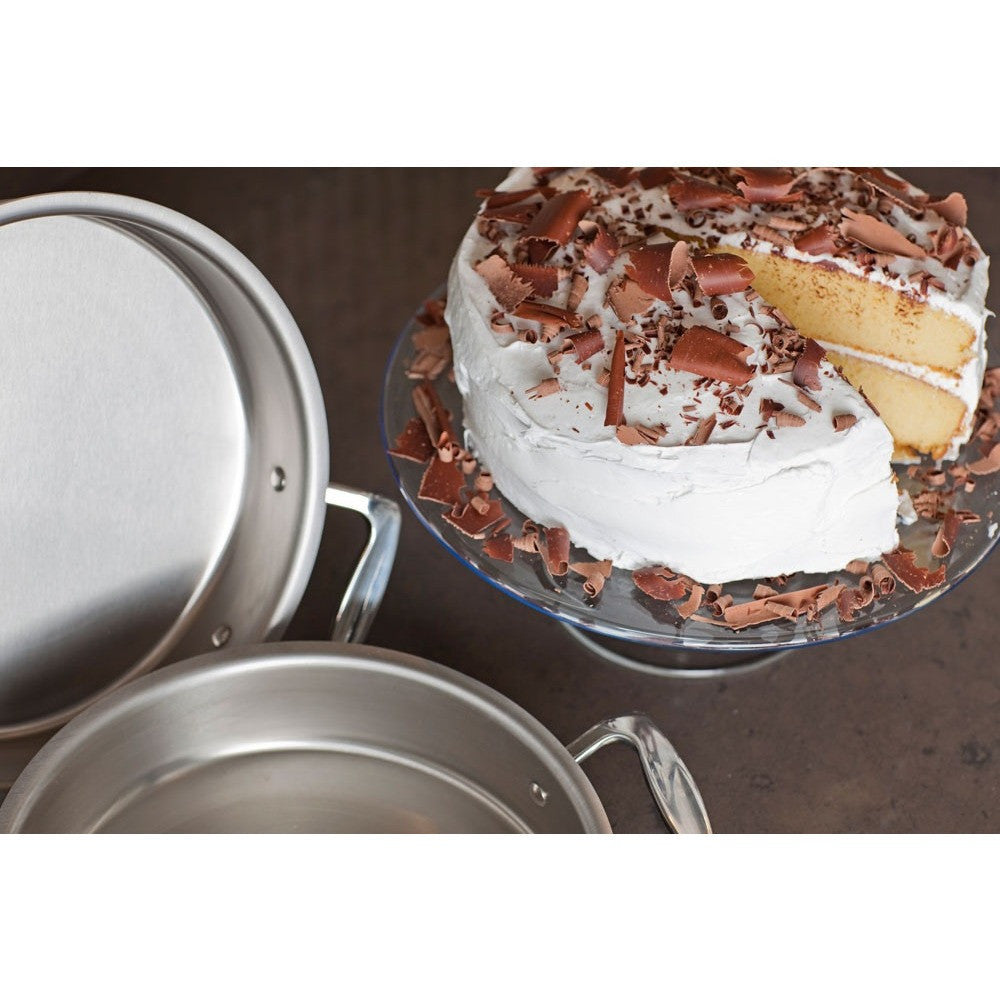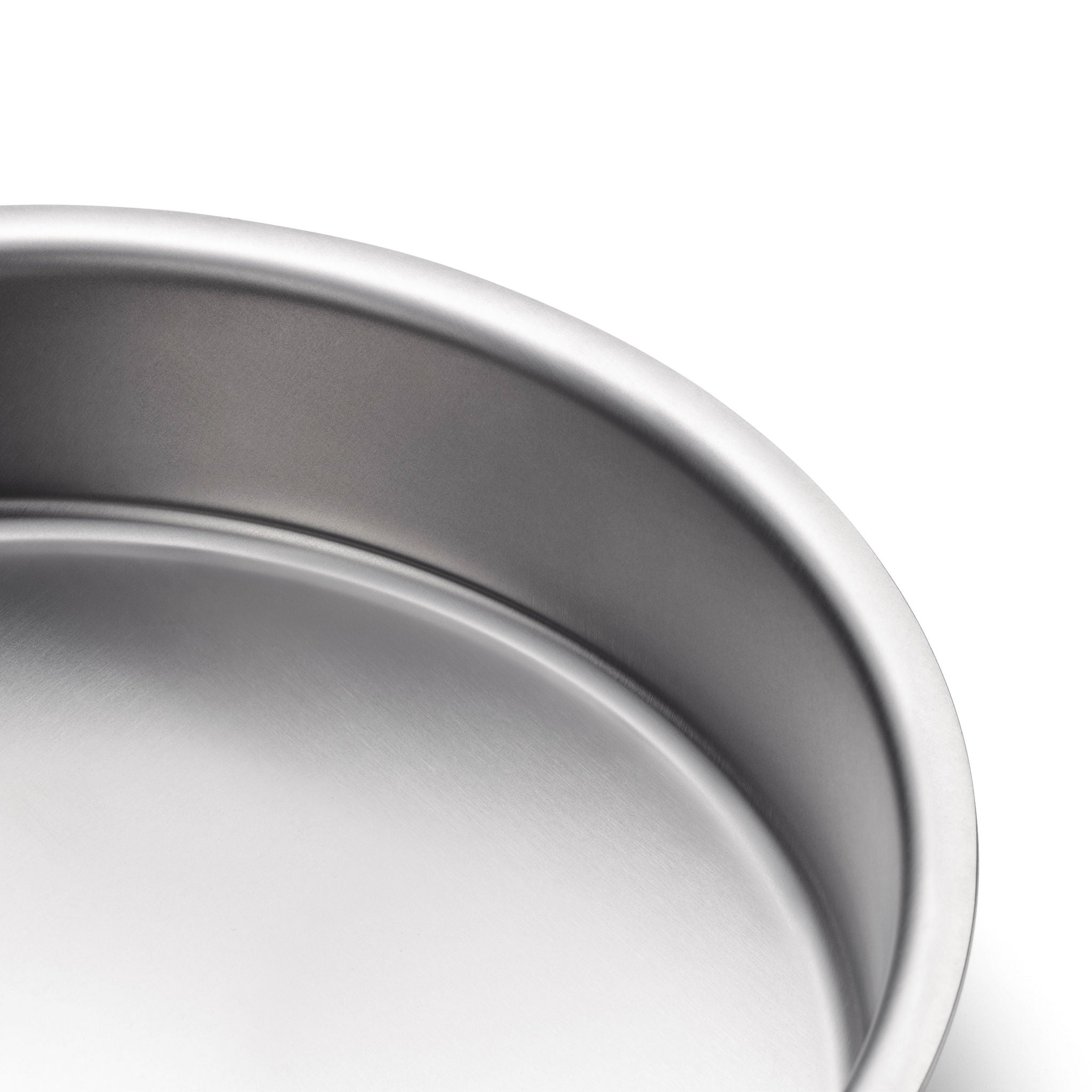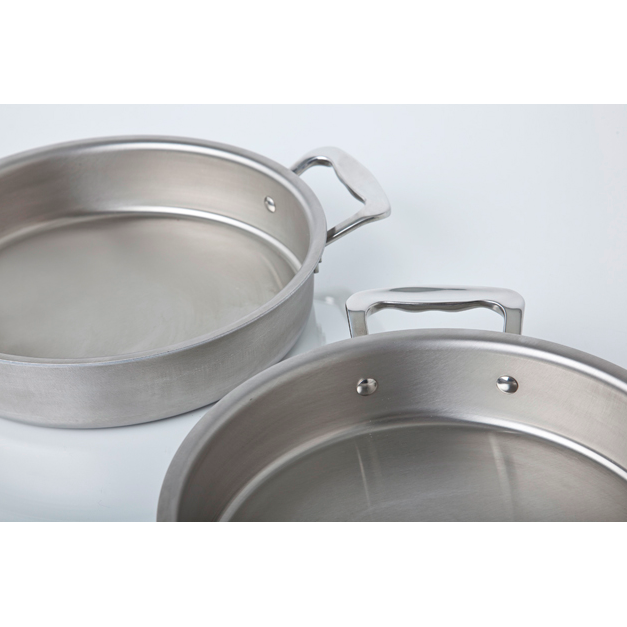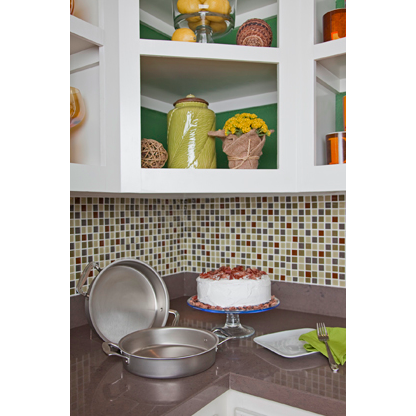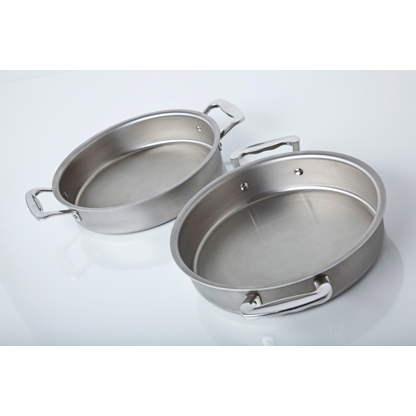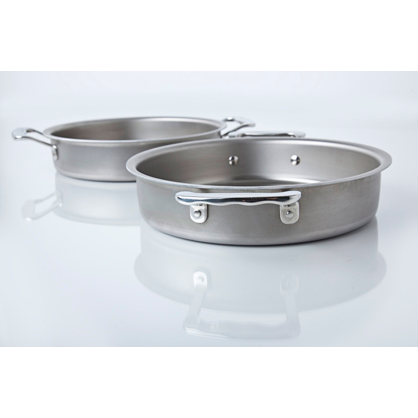 When you bake, you select the most flavorful ingredients, measure precisely and make certain the taste of your creations is only matched by the beauty of their presentation. We understand that the details matter when it comes to successful baking, which is why we created a 360 Cookware stainless steel classic 9" round cake pan. Experience the even heating and baking perfection that are a trademark of our cookware. Whether you're baking a decadent chocolate cake or light and moist yellow cake, our round cake pan is sure to deliver your family the ultimate dessert experiences.
Product Features:
Diameter Rim to Rim: 9.85"
Inside Cooking Diameter: 9.04"
Inside Height: 2"
Oven Safe Up To 500 Degrees
Cladded Metal
.07 Gauge
T-304 Surgical Grade Stainless Steel
Handcrafted in the U.S.A
This Item Includes:
Cake Pan
and
Certificate of Authenticity.