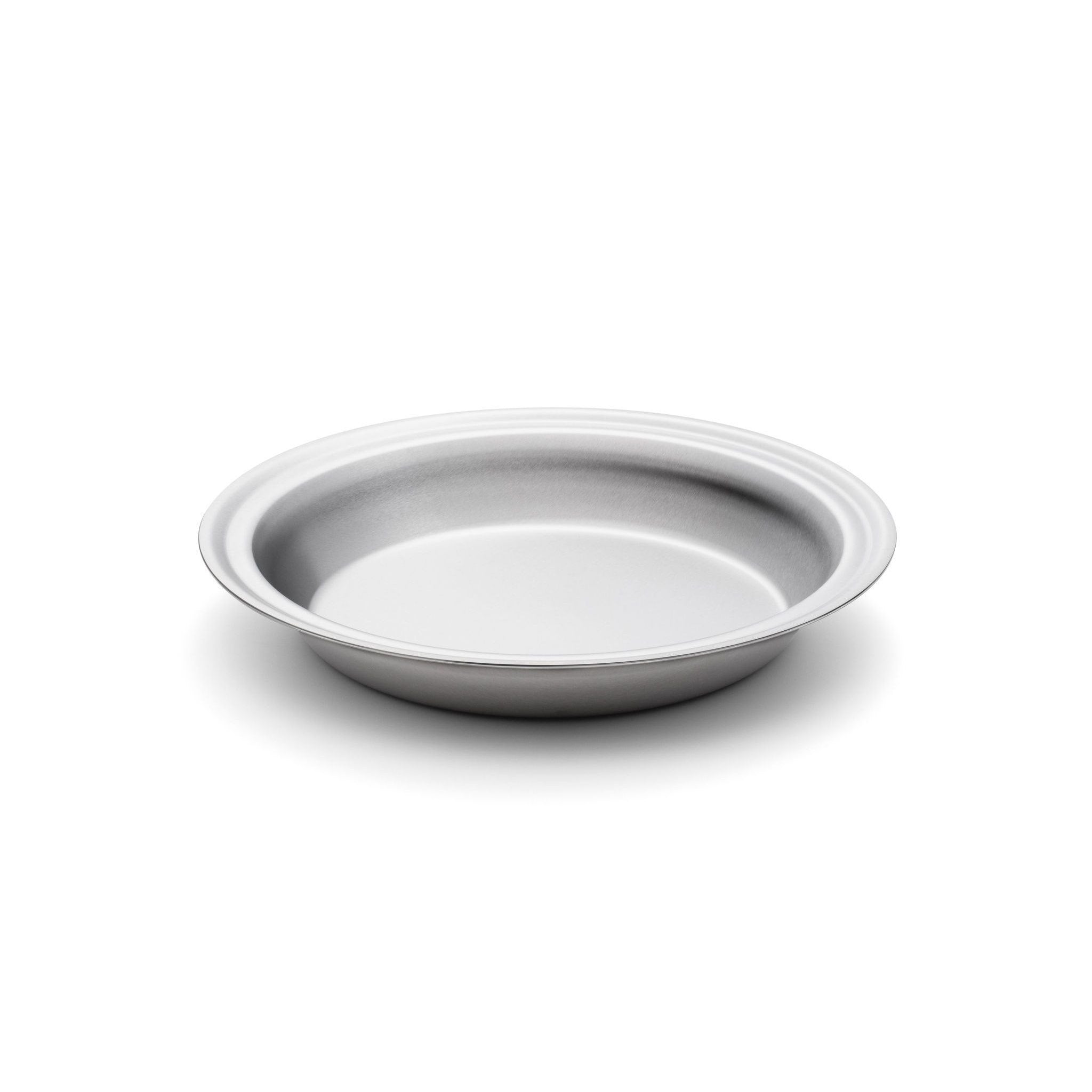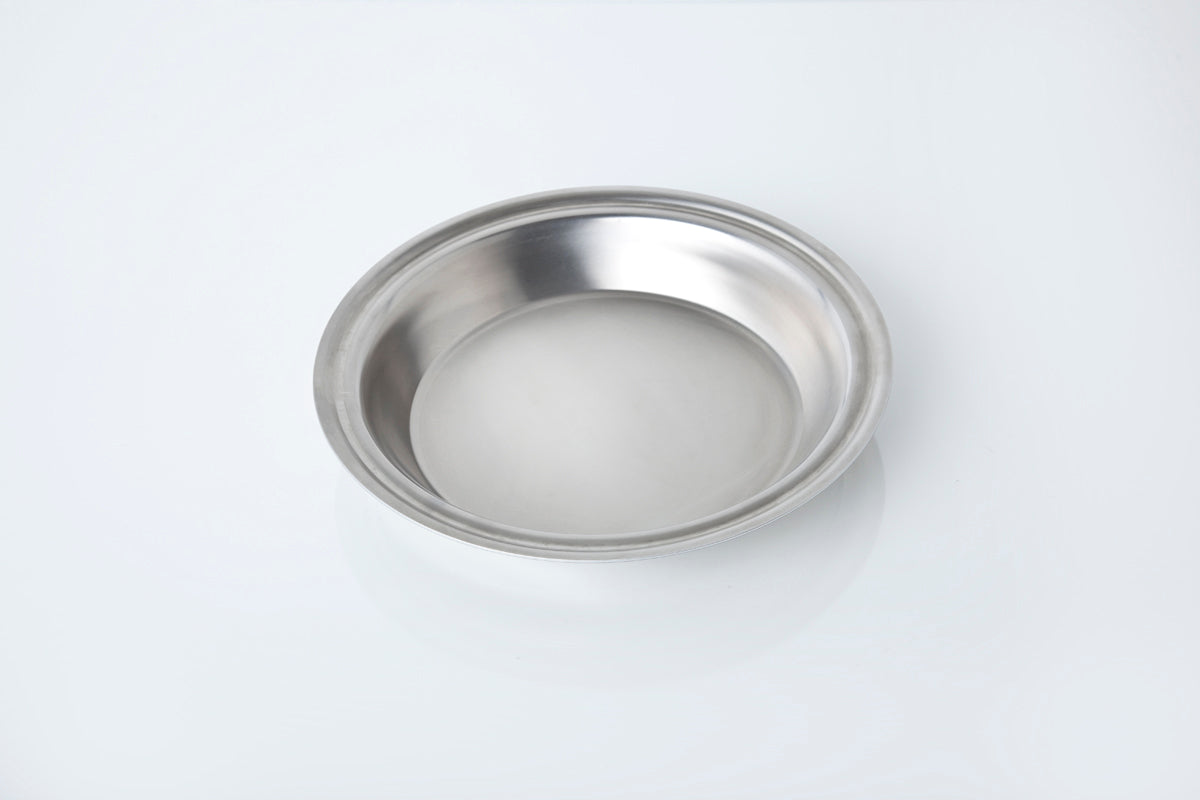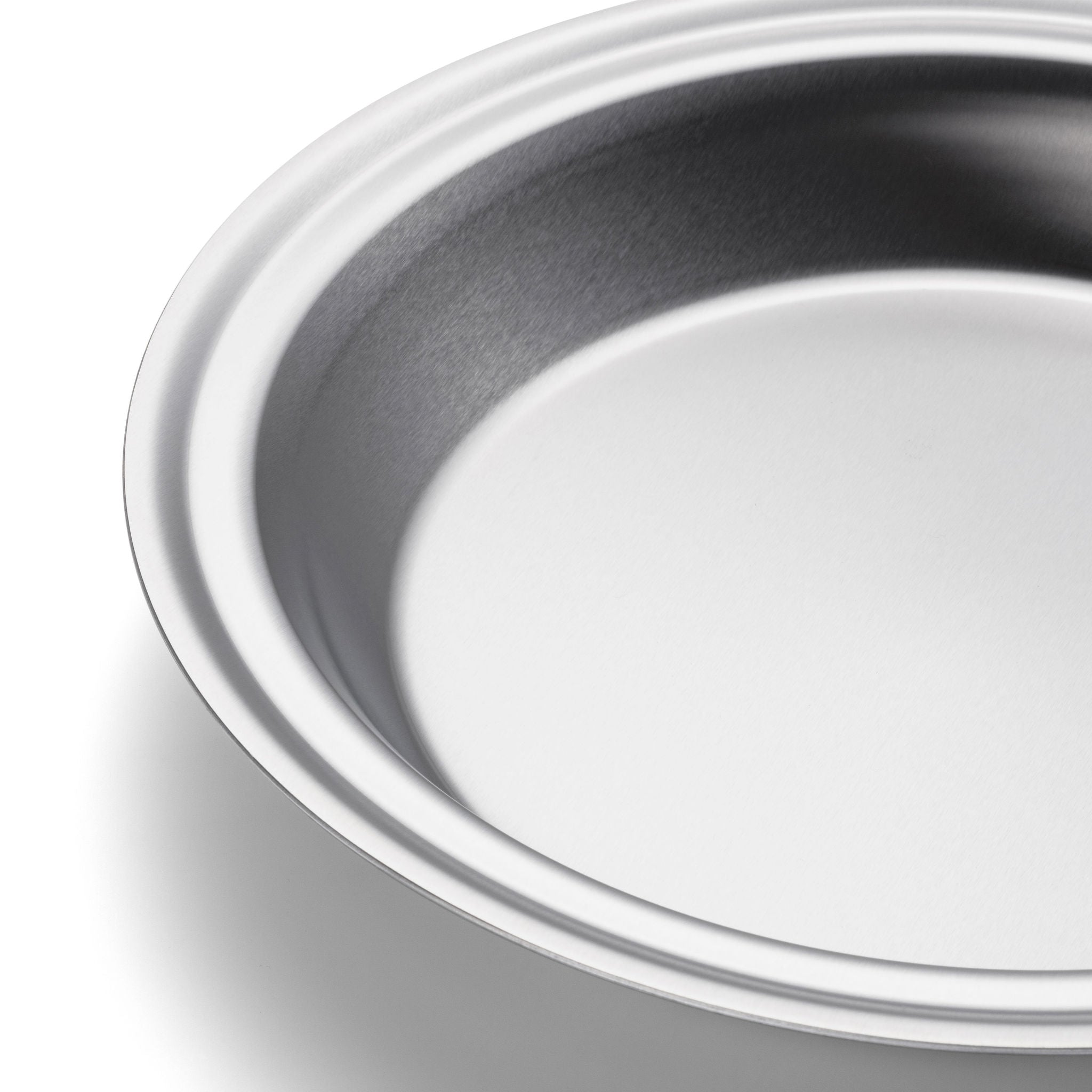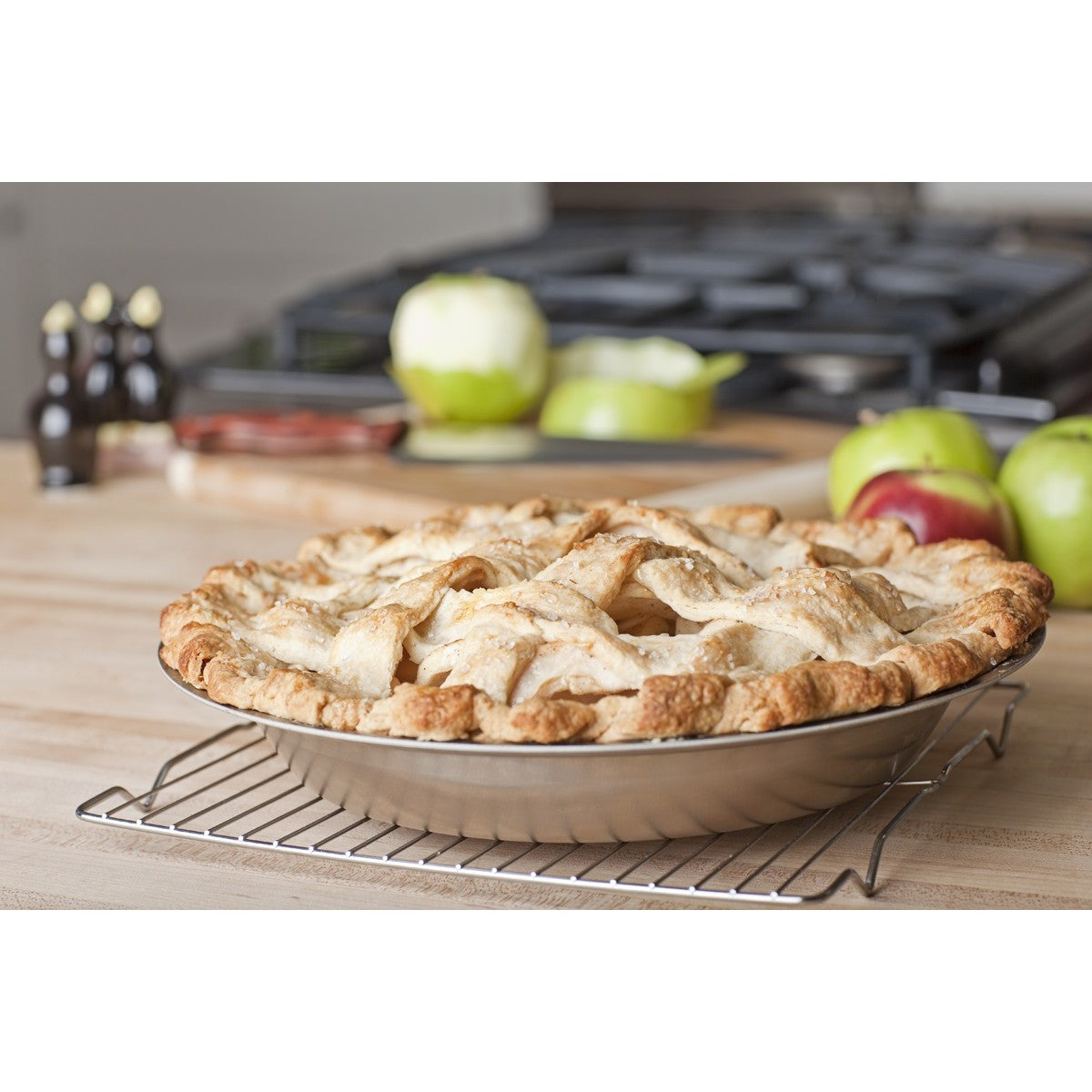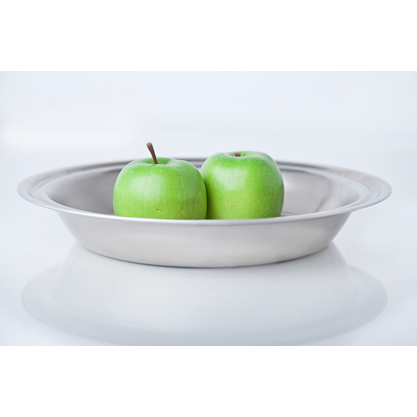 Open up a whole new world of pie baking possibilities with our 360 Bakeware pie pan. The unique construction and stainless steel perfection provide even heat distribution, so essential in crafting delicious golden crusted pies that retain their mouth-watering moistness and flavor. We designed our pie pan to be generously sized with good reason. Pies don't last long when baked in our stainless steel technology. Your family will appreciate the heaping servings they'll get to enjoy.  Truly a pie pan that will become a treasured part of your family's bakeware collection, from fall holiday apple and pumpkin pies to hearty pot pie dinners, it's all ready for you to savor. 
Product Features:
Diameter Rim to Rim: 11.95"
Inside Cooking Diameter: 9.97"
Inside Height: 1.72"
Oven Safe Up To 500 Degrees
Cladded Metal
.07 Gauge
T-304 Surgical Grade Stainless Steel
Handcrafted in the U.S.A

This Item Includes:
Pie Pan and Certificate of Authenticity.