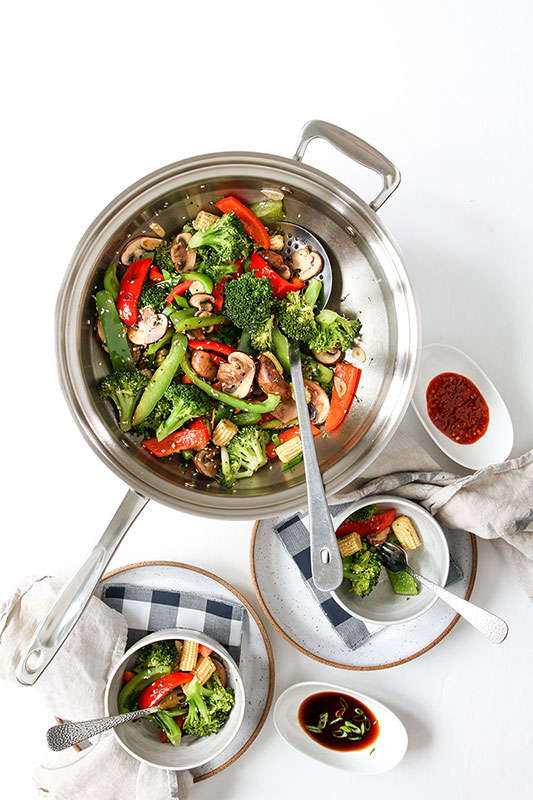 To be the best home chef, you need the best cookware. 360 Cookware delivers exceptional quality to help you create meals for you and your loved ones.
Cooking at home is frustrating when your cookware is inefficient and worn out. We believe your kitchen is the best restaurant in town and should be equipped with the best eco-friendly cookware tools. We know that cooking brings you joy. We understand how good it feels when someone asks for seconds. This is why we've equipped more than 60,000 kitchens—just like yours—with heirloom quality cookware.

Experience the 360 Cookware Difference


360 Cookware provides the highest quality products with unique technology that allows for healthy vapor cooking. Here's the difference with our waterless cookware:


● Heats food faster at lower temps
● Locks in flavor and nutrients
● Eliminates the need for added oils or fats
Our heirloom quality cookware and bakeware gives home chefs a special cooking experience with cookware produced in one of the country's leading sustainable eco-friendly cookware factories.

Safe and Sustainable Cooking


Plenty of cookware companies claim to be green, sustainable and eco-friendly. They use buzzwords and catchphrases to rank high in online searches and grab customers' attention. They boast certified programs that rarely measure or scrutinize the applicants.


Want to know how much we care about all that? ZERO. At 360 Cookware, Zero is the word we use in our mission to operate the planet's most sustainable cookware factory.
Our products
are free of any harmful coatings such as
PFAS, PFOS, PFOA and PTFE
.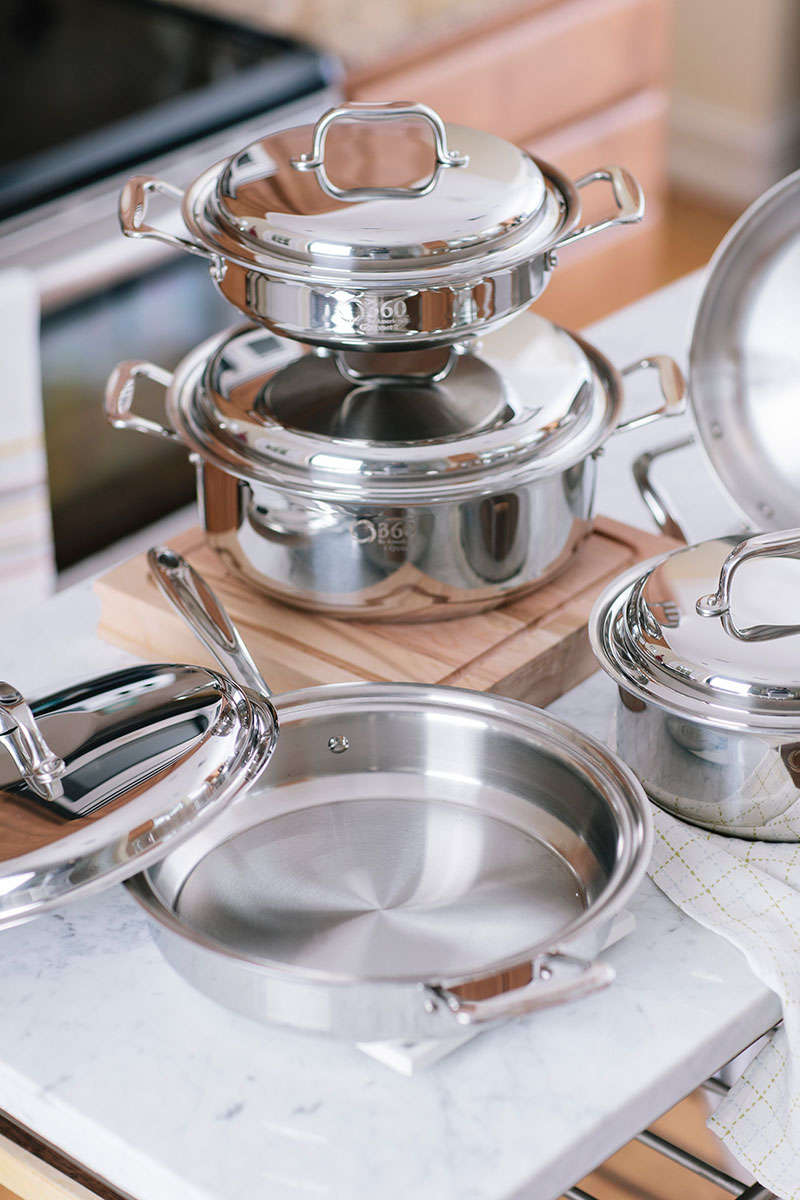 Know the Three Zeros
Zero, Zero and Zero. 360 cookware has ZERO EPA Permits, uses ZERO toxic chemicals and creates ZERO landfill contributions making them incredibly eco-friendly. High-quality, sustainable, waterless cookware.

Here's what that means:
ZERO EPA Permits. We built our factory with a veteran workforce sharing 400 years of combined knowledge. Their expertise eliminated the toxic manufacturing processes in a worker-friendly environment. Our advanced manufacturing techniques mean we need ZERO EPA permits to operate. In fact, the EPA acknowledged our dedication to sustainable manufacturing.
ZERO Chemicals. By focusing on a high-quality interior cookware finish, we avoid all toxic coatings. Avoiding these coatings means we use ZERO toxic chemicals in our manufacturing process. We use tech to replace toxins, which means ZERO Toxic Chemicals in your 360 Cookware and Bakeware.
ZERO Landfill Contributions. Developing a superior product ensures it will never be discarded. As an heirloom quality product, 360 Cookware will remain functional for many generations. One of the "greenest" things you can do is invest in something that will never need to be thrown away. 360 Cookware has a ZERO percent chance of ever getting to a landfill.
360 Cookware promises to maintain the three Zeros for you, your family and your home. Order your
cookware
and
bakeware
today to discover the 360 Cookware difference in your kitchen.