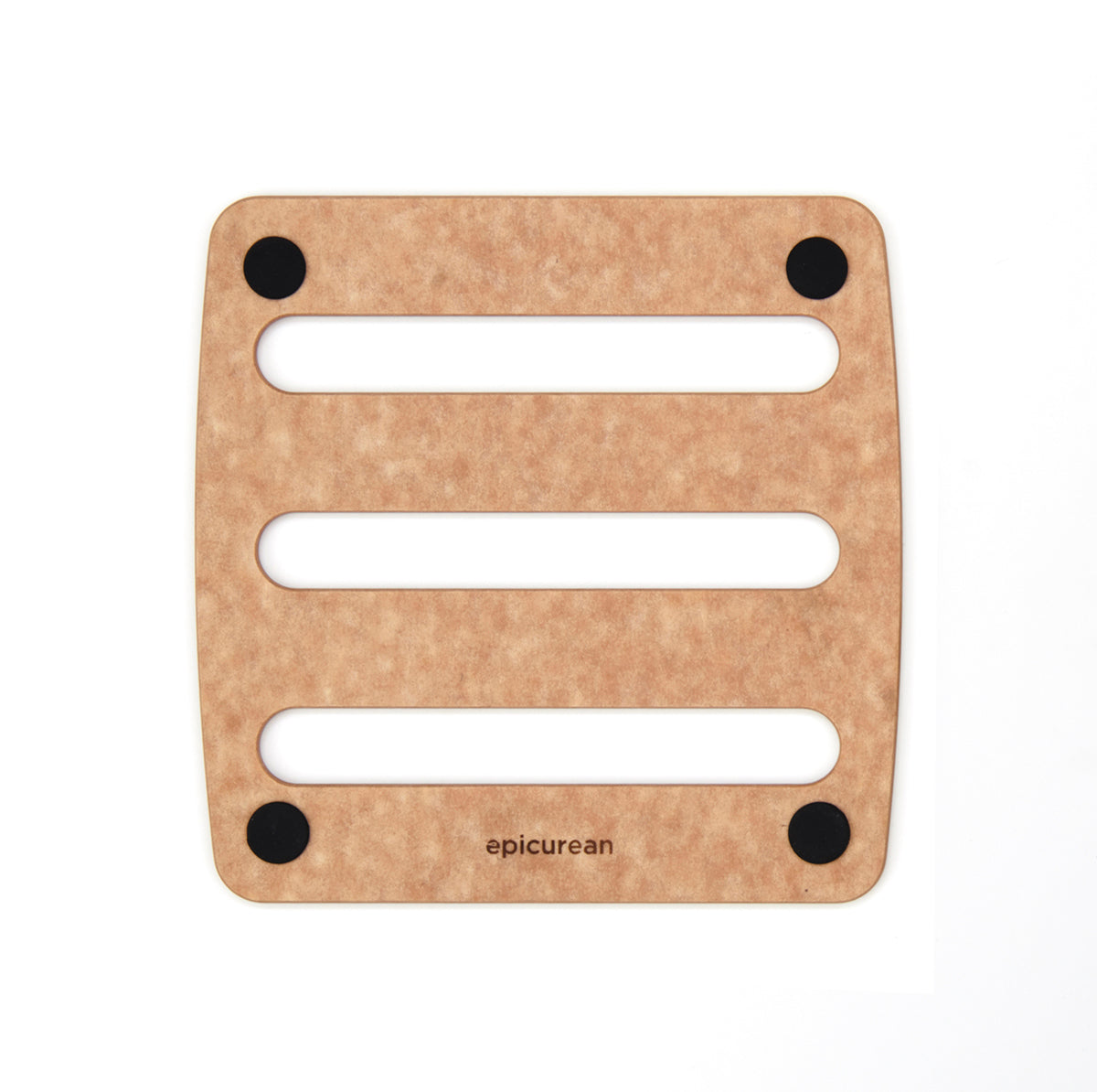 Protect your tables and countertops from piping hot, just out of the oven dishes with our Epicurean Trivets. These stylish trivets are designed to provide an understated, modern touch to your kitchen while giving you substantial heat protection. The vented, cut-out design allows excess heat and moisture to easily. escape. Silicone buttons help grip both the pan you place atop the trivet and the countertop below, so you don't have to worry about slips or spills. Each Epicurean Trivet can withstand temperatures up to 350°F / 176°C. Make this a part of your Epicurean collection to create a perfectly matched set, each piece is dishwasher safe and made in the USA.
Product Features:
Trivets are made with 3/16 inches of Richlite material

Made In USA

Dishwasher Safe

Eco Friendly

Lifetime Warranty

Manufactured by Epicurean
*Richlite is the material from which Epicurean makes its products. Hundreds of food-safe-resin soaked sheets of paper are pressed together under extreme pressure and heat, fusing the individual sheets into a solid piece of material. The final product is exceptionally strong, yet maintains the warm, natural look and feel of wood. It is lightweight, nonporous, knife friendly, and dishwasher safe. It won't crack, split, or stain—making it a perfect material for cutting boards and earning Epicurean products worldwide recognition.