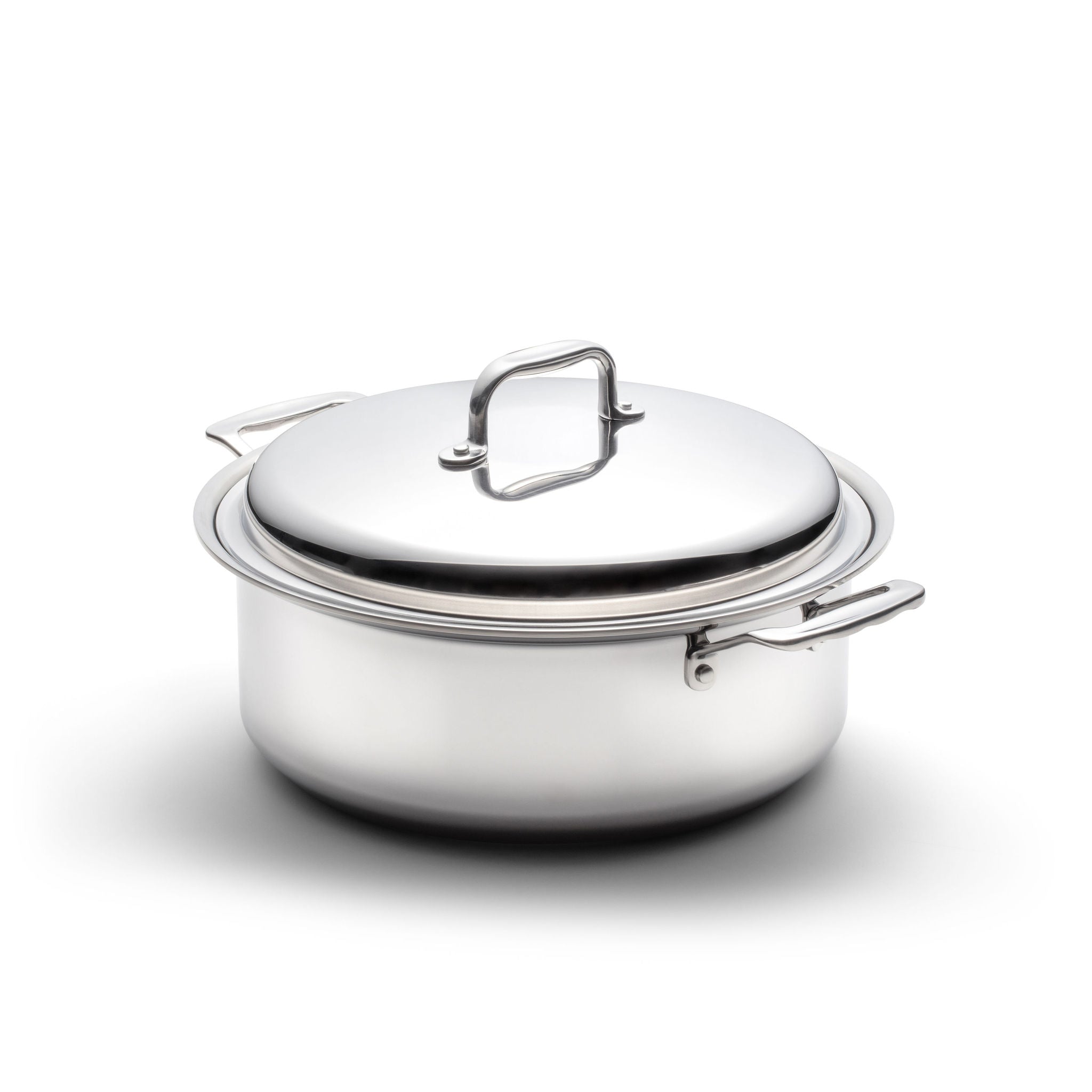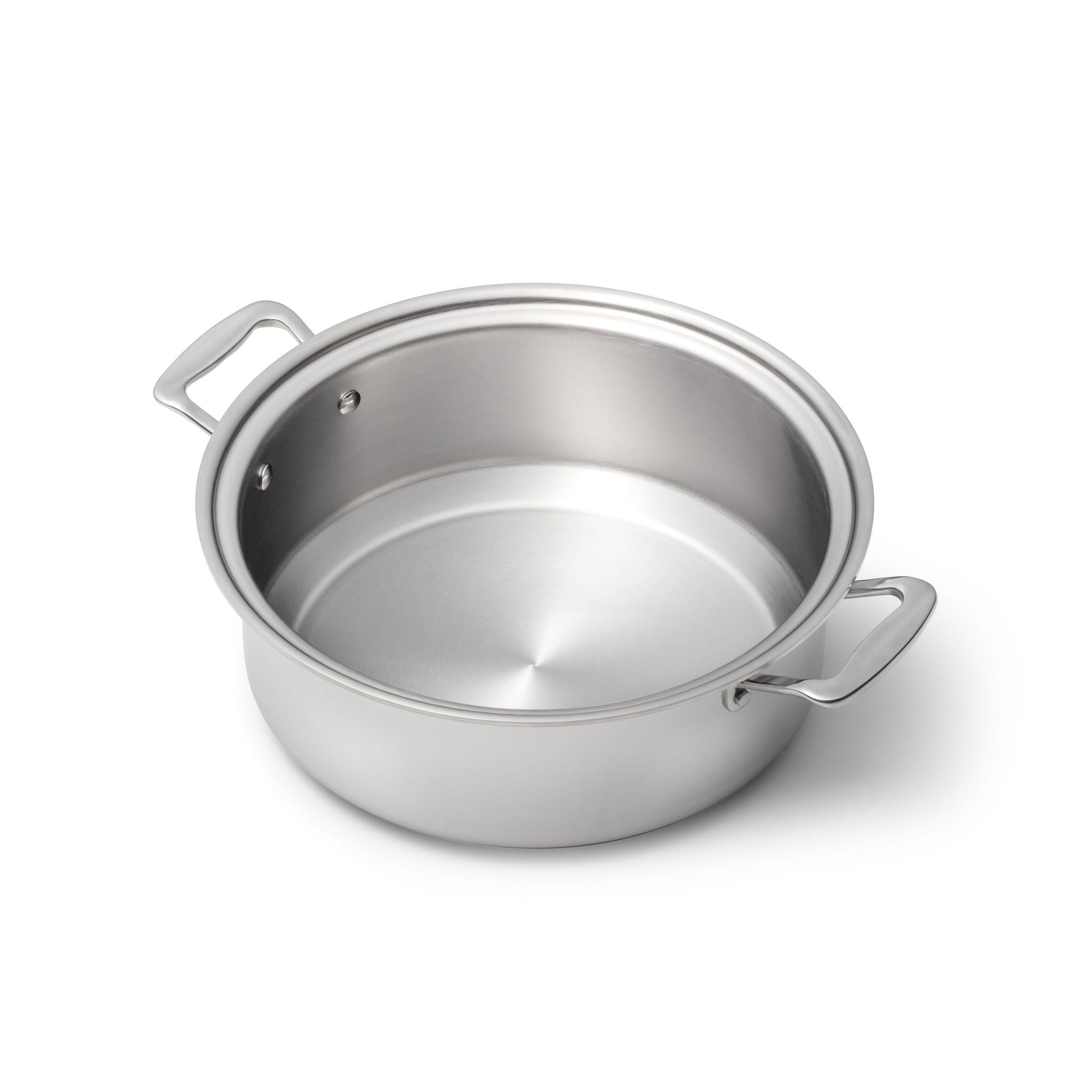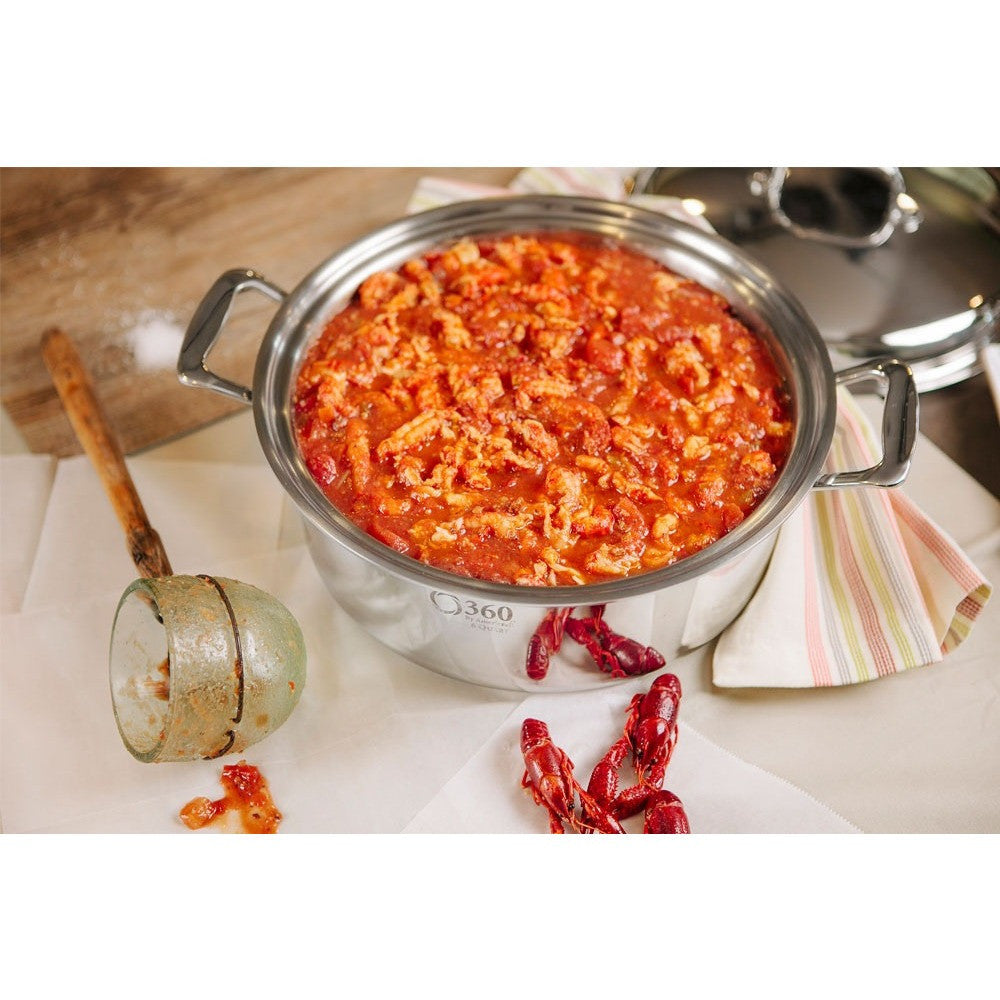 6 Quart Stockpot with Cover
Every cook deserves a generously sized stock pot. Why? Because it makes all of your simmering, boiling and cooking easier. Even the casual chef will appreciate the ease of use of our 6-quart stainless steel stockpot. Whether all you do is boil potatoes and pasta, or you're fond of mixing up complex stews and sauces, this is the stock pot that will elevate flavors, while cutting down your cooking times. Ready to taste the difference that comes with cooking with our 360 Vapor® Cooking technique? Our 6-quart stainless steel stockpot is the perfect size to cook dinner for a family of four. 
*This 6 qt cannot be used on our slow cooker base. However, our Gourmet 6qt stockpot will fit on our slow cooker base.
Product Features:
Diameter Rim to Rim: 12.17"
Inside Cooking Diameter: 10.50"
Inside Height: 4.34"
Ergonomic Handles
Oven Safe Up To 500 Degrees
Induction Capable
Cladded Metal
.110 Gauge
T-304 Surgical Grade Stainless Steel
Handcrafted in the U.S.A

This Item Includes:
6 Quart Stock Pot with Cover, Use & Care Guide and Certificate of Authenticity.
6 Quart Stockpot with Cover