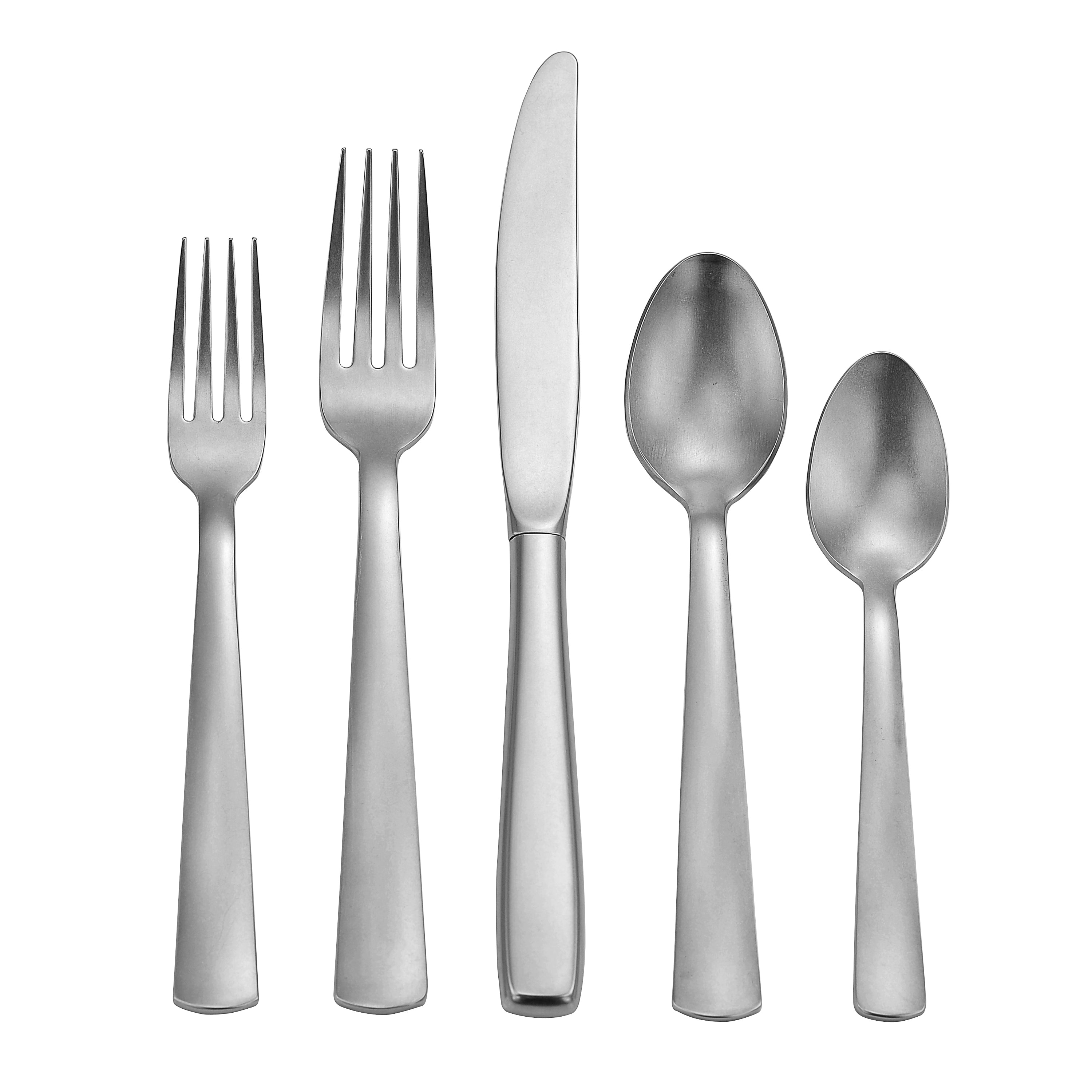 American Industrial- 65 Piece Set
** Back Order Notice** This item is currently on back order and will ship out to you in January 2023. We apologies for the inconvenience. 
Unique, Contemporary, and Beautiful. American Industrial is created with pride in our Upstate New York factory. Made using high quality 18/10 stainless steel, this Liberty Tabletop original features a tumbled finish giving it a one of a kind galvanized look. Slightly larger than traditional sizing, American Industrial is an alluring pattern that will look stunning with any dining decor.
Product Features:

Heavy weight
18-10 stainless steel
Best in industry finishing standards
Hollow handle knife construction with a serrated blade
Dishwasher safe
100% Made In USA
Manufactured by Liberty Tabletop
Items Included In Set: 
Dinner Forks (12), Salad Forks/Dessert Forks (12), Place Spoons (12), Teaspoons (12), Dinner Knives (12), Cold Meat Forks (1), Serving Spoons (1), Pierced Serving Spoons (1), Sugar Spoons (1), Butter Knives (1)
Dinner Fork         8"           2.2 oz
Salad Fork           7"           1.6 oz
Place Spoon         7"          1.8 oz
Teaspoon             6"          1.3 oz
Dinner Knife        9 1/2"    2.7 oz
Cold Meat Fork    8 1/8"   2.0 oz
Serving Spoon     8"          2.8 oz
Pierced Spoon      8"         2.8 oz
Sugar Spoon       6"           1.3 oz
Butter Knife         7"           1.1 oz


Fulfilled by our friends at Liberty Tabletop
American Industrial- 65 Piece Set