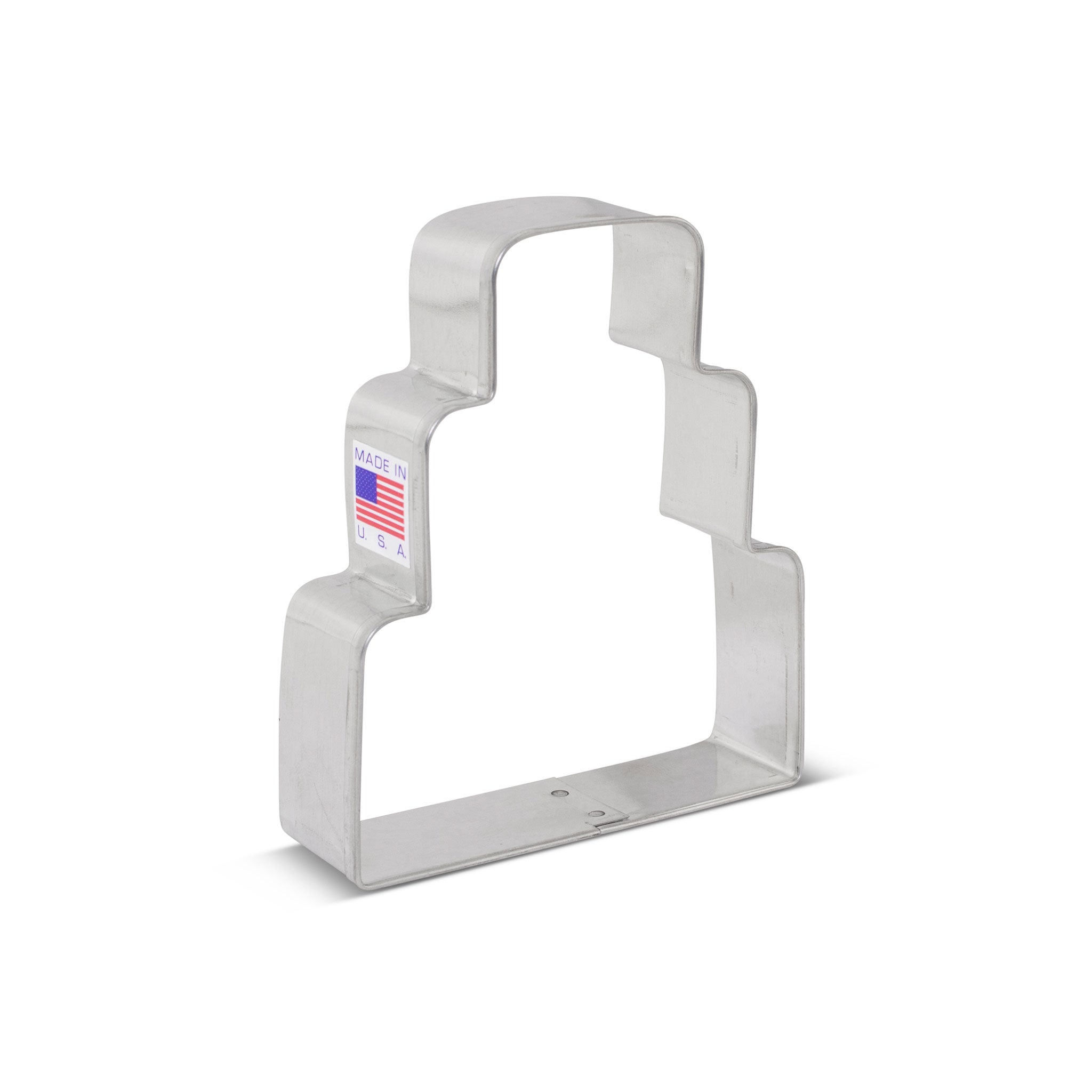 Wedding Cake Cookie Cutter
Let them eat cake! The 3 3/4" Wedding Cake Cookie Cutter is ideal for cutting out wedding cookies, especially if you want something a little different from the traditional tiered cake. There are endless ways to decorate these cookies. This shape is also great for a bridal shower, or for crafting projects. Made in the USA.
Product Features:
Size: 3 3/4" x 3 1/4"
Made In America Steel
Made In America- Vermont
Not Dishwasher Safe
Tip: To clean and prevent rust, hand wash and dry immediately.

This Item Includes:
3 3/4" Wedding Cake Cookie Cutter

Certified Safety:
Ann Clark products meet safety requirements under California's Proposition 65 for lead and cadmium, CPSIA for lead, Bureau Veritas country of origin marking, and FDA - GRAS for metal intended to come into contact with food.
Wedding Cake Cookie Cutter