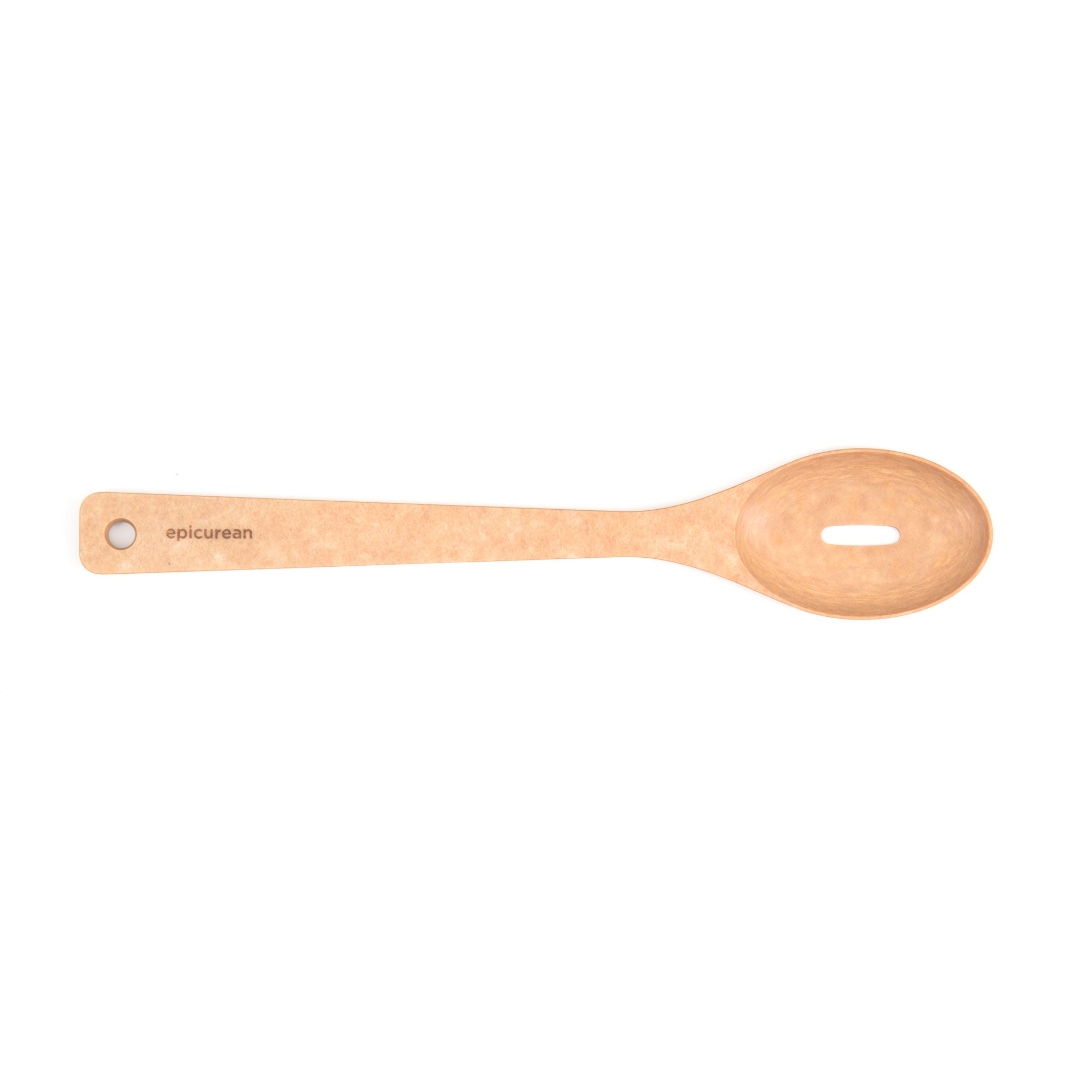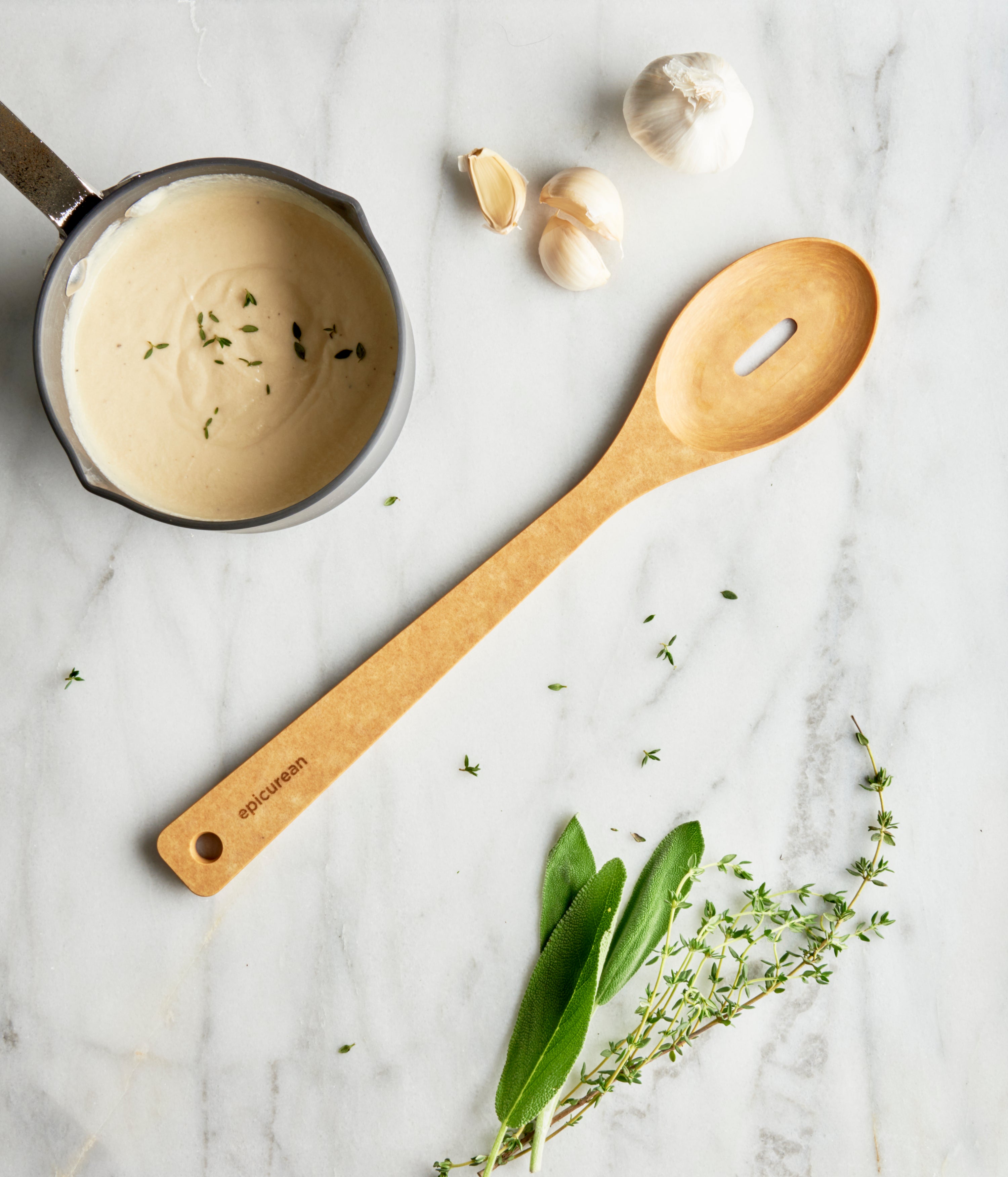 Natural Slotted Spoon Spatula
Our Epicurean line of kitchen tools took the slotted spoon and reimagined it with sleek, modern lines and more generous proportions, making it easier to use no matter if you're scooping pasta or serving up big, homemade meatballs. The  3/8″ thick material is built to last. Like every piece in the kitchen essentials collection, each Epicurean piece is safe to use on non-stick surfaces and is completely dishwasher safe. This is sure to be a cooking utensil you'll find many uses for throughout your daily cooking tasks. Made In The USA.
Product Features:
Made In USA
Dishwasher Safe
Made from 3/8" thick of Richlite material

Eco Friendly

Lifetime Warranty
Manufactured by 

Epicurean
*Richlite is the material from which Epicurean makes its products. Hundreds of food-safe-resin soaked sheets of paper are pressed together under extreme pressure and heat, fusing the individual sheets into a solid piece of material. The final product is exceptionally strong, yet maintains the warm, natural look and feel of wood. It is lightweight, nonporous, knife friendly, and dishwasher safe. It won't crack, split, or stain—making it a perfect material for cutting boards and earning Epicurean products worldwide recognition.
Natural Slotted Spoon Spatula